Maximize Customer Satisfaction and Loyalty. 
Efficient call handling, reduced turnover and customer loyalty are important goals of most call centers where employees are densely packed in small cubicles or desks.

With so many people in close proximity, noise levels and distraction can be at an all-time high, making productivity plummet.

Lencore's sound masking provides a way to minimize some of these distractions, enabling call center and customer service operators to focus on customers and meet their needs quickly and professionally. In addition, the introduction of sound masking creates a more private and a more comfortable environment, reducing stress and fatigue and improving the overall welfare of your employees.
CHALLENGES
To reduce business expenses, many call center designs have their operators work in very close workstations, with low panels for easy visibility.


Some call centers have an open design with no partitions to encourage consultation between operators to solve customer problems.

Even the smallest noise can become a point of great annoyance and distraction in call centers – from co-workers talking to phones ringing.



"With an acoustically harsh environment with all of the hard materials used, the use of Lencore's sound masking solution helped us complete the space to allow collaborative activity to coexist with individual work in a comfortable and productive workplace."
Ready to see if it's right for your call center?
We're happy to help give you more details about pricing, requirements and more. Our no-pressure staff and engineers can help you with any questions you have.
Click below to connect with our team.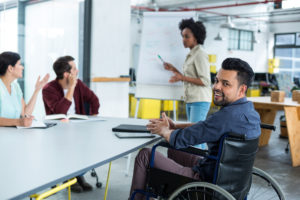 INDEPENDENCEFIRST Download Complete Case Study THE CHALLENGE | IndependenceFirst is a non-profit agency directed by, and for the benefit of, persons with disabilities, primarily serving the four county metropolitan Milwaukee area. IndependenceFirst renovated a building in the historic
Read More »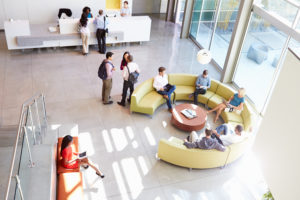 KAISER PERMANENTE Download Complete Case Study THE CHALLENGE | Kaiser Permanente – the largest non profit health plan serving over 8.6 million members with 2008 revenue of $40.8B – was looking to improve their medical office building standard,
Read More »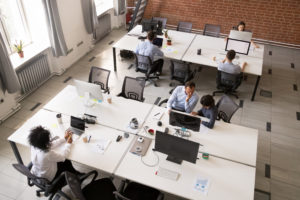 KNIGHT RIDDER Download Complete Case Study THE CHALLENGE | Knight Ridder's challenge was to move more than five hundred employees from three buildings into one new building. The company CEO had decided that the entire space (135,500 square
Read More »