FINANCIAL INSTITUTIONS & OFFICES
Protecting personal financial information starts with proper planning. 
According to the  Bureau of Consumer Protection, the Gramm-Leach-Bliley Act (GLBA) requires financial institutions – companies that offer consumers financial products or services like loans, financial or investment advice, or insurance – to explain their information-sharing practices to their customers and to safeguard sensitive data. Firms across the United States are responsible for client losses from mistakes due to employee distraction.

Sound masking can provide the appropriate levels of speech privacy to ensure that financial information that is communicated orally can be safeguarded against inadvertent disclosure and subsequent misuse.
CHALLENGES
Under the Gramm-Leach-Bliley Act (GLBA), financial firms, such as retail banks, call centers, and board rooms, have a responsibility to safeguard their clients' personal financial information and help prevent pretexting.

Firms across the United States are responsible for client losses from mistakes due to employee distraction.
With less people in every office due to social distancing guidelines, offices are quieter than ever which effects the level of speech privacy.
Most worker mistakes and lower individual productivity can be attributed to workplace distractions such as overheard conversations.
"The sound quality and uniformity of the Lencore system was superior."
Ready to see if it's right for your office?
We're happy to help give you more details about pricing, requirements and more. Our no-pressure staff and engineers can help you with any questions you have.
Click below to connect with our team.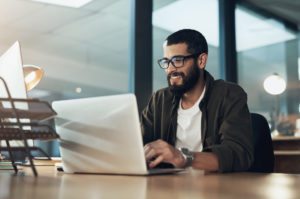 Walgreens wanted a fresh start with their new workspace spanning multiple floors of a historic Chicago building, once known as the world's largest post office. The massive structure that stood unused and empty for nearly a quarter of a century is being transformed into new downtown office space with 15-foot high windows, 20-foot-high ceilings and cool amenities such as a bocce court, a quiet library lounge,  a 3-acre rooftop garden, and smart elevators.
Read More »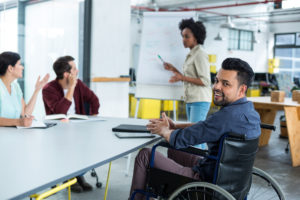 IndependenceFirst is a non-profit agency directed by, and for the benefit of, persons with disabilities, primarily serving the four county metropolitan Milwaukee area. IndependenceFirst renovated a building in the historic 5th Ward of Milwaukee,
Read More »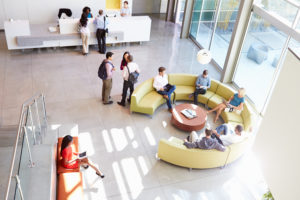 Kaiser Permanente – the largest non profit health plan serving over 8.6 million members with 2008 revenue of $40.8B – was looking to improve their medical office building standard, in particular for exam rooms.
Read More »