Classified information must remain secure.
In government offices and military facilities, information must remain secured. Lencore enables clients to have immediate access to sound masking and paging settings and system performance to securely monitor and document privacy levels. With Lencore, sensitive and secure information is protected and depending upon the application, normal and confidential speech privacy can be obtained.
Lencore offers additional security features for overall monitoring and provides reporting capabilities for system settings and functionality. The system can even provide an alert should any of the sound masking units be tampered with to alert security of potential risk.  With system status features, Lencore systems offer the chance to take system data to create information that can provide intelligence.
Used in hundreds of SCIFs (Sensitive Compartmented Information Facilities) Lencore systems provide the level of speech privacy that sensitive installations and government facilities require.


CHALLENGES
Constructing rooms with high sound attenuation can be pricey. To save on construction costs, walls are built to the ceiling and not to the deck, preventing the blocking of sound. 
Client personally identifiable information can be overheard by others waiting for service.
Sensitive and confidential information can be overheard from neighboring offices.
Without proper acoustics, unauthorized personnel can overhear, access, and steal sensitive, classified, and/or Top-Secret intelligence.
Explicit requirements must be met for the construction and maintenance of SCIFs (Sensitive Compartmented Information Facilities) in accordance with criteria set forth in DCID 6/9 – Physical Security Standards for Sensitive Compartmented Information Facilities.
Speech privacy and reduced noise disruption are necessities for law offices, law enforcement agencies, and courtrooms, where confidential conversations demand an atmosphere of control, professionalism and stability. Whether in Interview rooms,  deliberation rooms, law offices or judge chambers, sound masking systems help hundreds of legal and law professionals maintain proper privacy levels to ensure client attorney privileged information remains private.
With the ability to customize sound masking levels for any number of types of rooms or chambers, and with immediate, networked access and real time adjustment capabili­ties, Lencore truly provides customized privacy solutions.
"Lencore sound masking exceeded our expectations and was by far the most important aspect of the successful implementation of our project."
Ready to see if it's right for your government facility or office?
We're happy to help give you more details about pricing, requirements and more. Our no-pressure staff and engineers can help you with any questions you have.
Click below to connect with our team.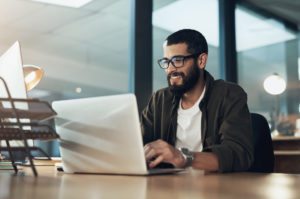 Walgreens wanted a fresh start with their new workspace spanning multiple floors of a historic Chicago building, once known as the world's largest post office. The massive structure that stood unused and empty for nearly a quarter of a century is being transformed into new downtown office space with 15-foot high windows, 20-foot-high ceilings and cool amenities such as a bocce court, a quiet library lounge,  a 3-acre rooftop garden, and smart elevators.
Read More »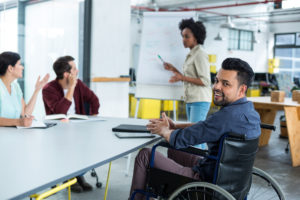 IndependenceFirst is a non-profit agency directed by, and for the benefit of, persons with disabilities, primarily serving the four county metropolitan Milwaukee area. IndependenceFirst renovated a building in the historic 5th Ward of Milwaukee,
Read More »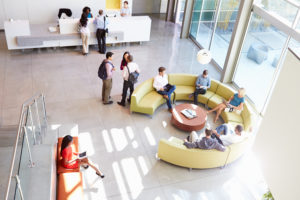 Kaiser Permanente – the largest non profit health plan serving over 8.6 million members with 2008 revenue of $40.8B – was looking to improve their medical office building standard, in particular for exam rooms.
Read More »