Protecting legal information is paramount.
Speech privacy and reduced noise disruption are necessities for law offices, law enforcement agencies, and courtrooms, where confidential conversations demand an atmosphere of control, professionalism and stability. Whether in Interview rooms,  deliberation rooms, law offices or judge chambers, sound masking systems help hundreds of legal and law professionals maintain proper privacy levels to ensure client attorney privileged information remains private.

With the ability to customize sound masking levels for any number of types of rooms or chambers, and with immediate, networked access and real time adjustment capabili­ties, Lencore truly provides customized privacy solutions.
CHALLENGES
Without a high level of speech privacy in law offices, law enforcement agencies, and courtrooms, justice may not be carried out fairly.
Interview rooms and processing areas lack speech privacy because walls are built to the ceiling and not to the deck.
Overhearing statements can pose a threat to both witness and victim safety.
Discussions between clients and attorneys, judge and counsel, and jury deliberations can easily be overheard within the courtroom.
Unwanted noise from the adjoining corridors can interrupt court proceedings.
Confidential conversations can be overheard in adjacent courtrooms, hallways or in adjoining public areas
"Lencore raised the bar on Sound Masking. What really surprised me were the advancements in technology that delivered even better masking than I expected."
Ready to see if it's right for your office?
We're happy to help give you more details about pricing, requirements and more. Our no-pressure staff and engineers can help you with any questions you have.
Click below to connect with our team.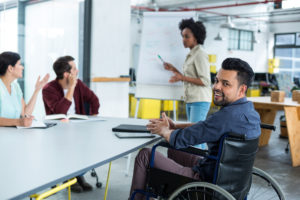 INDEPENDENCEFIRST Download Complete Case Study THE CHALLENGE | IndependenceFirst is a non-profit agency directed by, and for the benefit of, persons with disabilities, primarily serving the four county metropolitan Milwaukee area. IndependenceFirst renovated a building in the historic
Read More »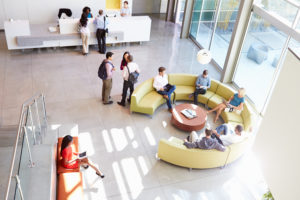 KAISER PERMANENTE Download Complete Case Study THE CHALLENGE | Kaiser Permanente – the largest non profit health plan serving over 8.6 million members with 2008 revenue of $40.8B – was looking to improve their medical office building standard,
Read More »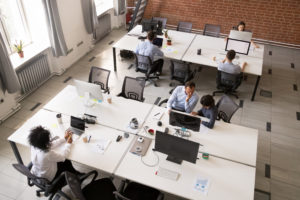 KNIGHT RIDDER Download Complete Case Study THE CHALLENGE | Knight Ridder's challenge was to move more than five hundred employees from three buildings into one new building. The company CEO had decided that the entire space (135,500 square
Read More »