Create Essential Workspaces
As barriers go up, hard antiviral surfaces are integrated, workspaces are moved apart, and office capacity is uncertain, it is essential to maintain a productive, comfortable and collaborative work environment. Sound masking helps by introducing a consistent level of background sound to maximize productivity, increase collaboration and boost employee satisfaction through comfort.
 Take our short online course to learn more and earn industry credits!

How Does Sound Masking Work? Sound Masking does not cancel sound, but rather covers up unwanted noise in an environment, thereby making the space seem quieter and providing both speech privacy and comfort. The intention of sound masking is to make conversations
Read More »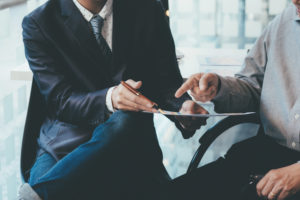 How Does Sound Masking Boost Productivity? Sound Masking is designed to create speech privacy – making occupied workstations less disruptive and distracting, as well as providing a more comfortable work environment. The value sound masking provides is
Read More »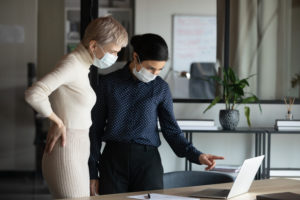 Quiet offices aren't really distracting because they're too quiet; rather, they prove troublesome when noise eventually occurs and breaks the silence. Sound masking can 'remove' that silence. We do not all know what the work environment will
Read More »