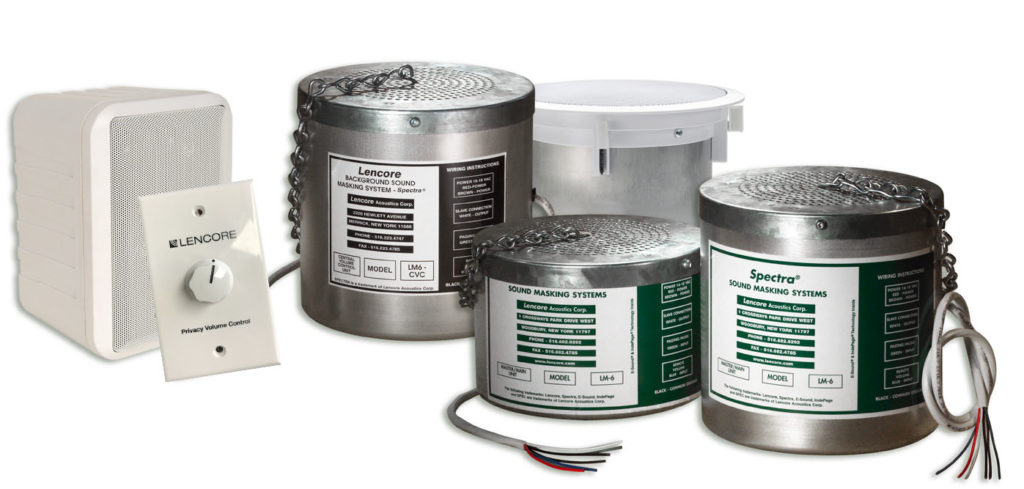 Non-Networked, self-contained system
Adaptable to include paging and background music
Set it and forget it system
Classic Non-Networked Solution
Classic is the most economical, "set it and forget it" system up to 2,000 square feet. This self-contained system provides superior sound quality – giving you comfort and speech privacy. Individual units are available for personal use or niche applications such as home offices, waiting rooms, and rooms smaller than 500 square feet.
Best for single use (1 Unit) – 200 square feet
Streamlined Installation
Simple controls for tuning
Easy system additions for paging/music
Classic Non-Networked Sound Masking System
Classic is a self-contained sound masking system ideal for projects from 2,500 to 20,000 square feet. Available with in-plenum or direct-fired speaker distribution, the system offers superior sound quality and uniformity for speech privacy and comfort and can incorporate paging and audio.
The Classic System offers tremendous tuning capabilities and can be adjusted to +/- ½ dB and features independent and central volume controls as well as an optional 24/7 Programmable Timer.
Lencore's award winning Classic System uses E-Sound® technology to provide you with the highest level of speech privacy while creating the most comfortable office environment. The system meets ASTM standards for speech privacy as well as spatial and temporal uniformity of sound. UL listed for use in the plenum.
The low voltage, energy efficient system requires no on-going maintenance.