OFFICES & OPEN CONCEPT SPACES
More than 40 million North Americans work in open-concept offices. 
These designs make better use of space, but they're an acoustical challenge.
Why? More employees use the same space, and everyone is seated closer together. At the same time, absorptive treatments, quieter air handling, and new construction methods have lowered the background sound level.
That's a problem, because without background sound, it's easier to hear distracting things happening around your desk.
A sound masking system can help address these problems by producing a comfortable, engineered background sound and distributing it throughout the workplace.
CHALLENGES
Modern corporate offices use fewer sound absorbing materials (rugs, material partitions, etc.) in favor of reflective surfaces like metal, aluminum, glass and gypsum, contributing to unwanted noise reflections and buildup.


Workstations have shrunk from 8 ft x 8 ft to 6 ft x 6 ft (2.5 m x 2.5 m to 1.8 m x 1.8 m) and partitions have reduced from 66" to as low as 42" (168 cm to as low as 107 cm) in height.


More companies are seeking LEED certification and implementing "green" design and construction initiatives, which often reduce speech privacy.


The resulting noise distractions make employees less productive, which costs companies billions of dollars each year.
"With an acoustically harsh environment with all of the hard materials used, the use of Lencore's sound masking solution helped us complete the space to allow collaborative activity to coexist with individual work in a comfortable and productive workplace."
Ready to see if it's right for your office?
We're happy to help give you more details about pricing, requirements and more. Our no-pressure staff and engineers can help you with any questions you have.
Click below to connect with our team.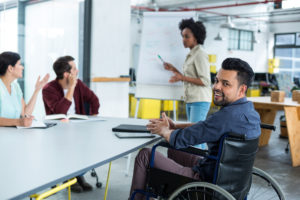 INDEPENDENCEFIRST Download Complete Case Study THE CHALLENGE | IndependenceFirst is a non-profit agency directed by, and for the benefit of, persons with disabilities, primarily serving the four county metropolitan Milwaukee area. IndependenceFirst renovated a building in the historic
Read More »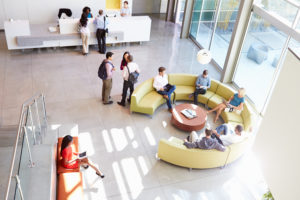 KAISER PERMANENTE Download Complete Case Study THE CHALLENGE | Kaiser Permanente – the largest non profit health plan serving over 8.6 million members with 2008 revenue of $40.8B – was looking to improve their medical office building standard,
Read More »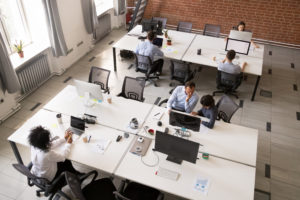 KNIGHT RIDDER Download Complete Case Study THE CHALLENGE | Knight Ridder's challenge was to move more than five hundred employees from three buildings into one new building. The company CEO had decided that the entire space (135,500 square
Read More »