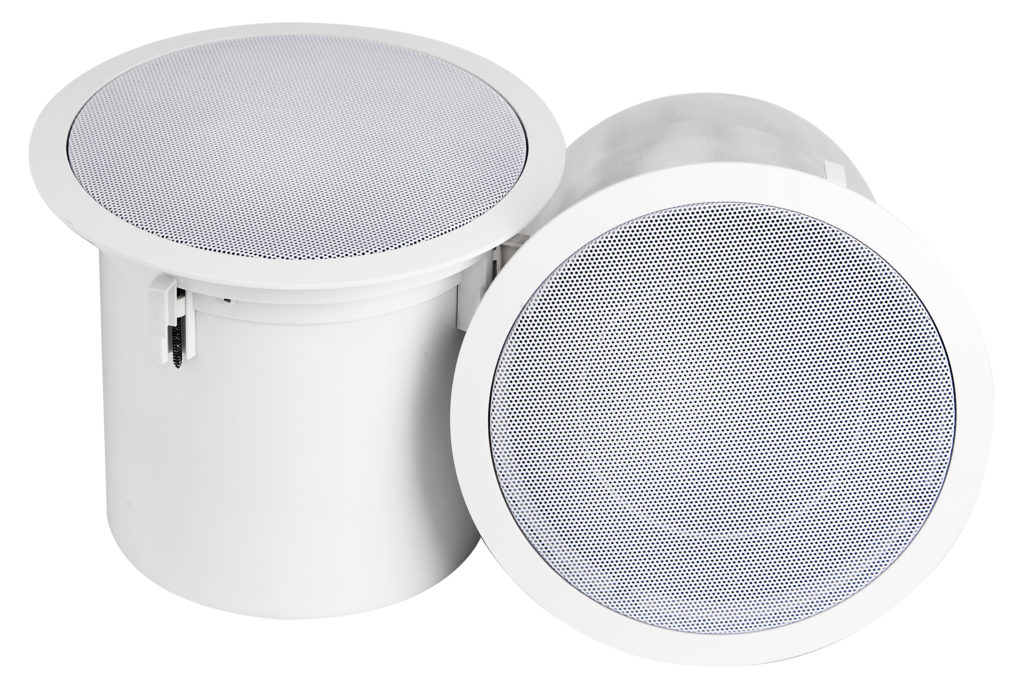 Whether it is audio or paging throughout the building, a specific floor, department or office, Lencore has a solution to meet your needs. IndePage™ Technology enables the paging and audio to be completely adjustable and independent both centrally and locally.
 Lencore's engineered solution delivers audio and intelligible paging in one of three ways:
Independently as a designed system

As an integral part of a solution delivering sound masking, audio and paging, virtually giving you three systems for the price of one

By integrating with independent, existing speaker components

Lencore designs system layouts to meet the Sound Transmission Index for Public Address (STIPA) which helps to determine intelligibility within a space. A page should be well understood – not just loud.
Our paging speakers and paging microphones are specially engineered to ensure maximum performance and clarity. Whether you need a single paging product or a complete paging system, Lencore has the products and expertise to meet your needs.
If you're looking for a high-quality, reliable paging system that can be integrated with sound masking systems, look no further than Lencore. Contact us today to learn more about our paging products and to find the perfect solution for your business.
One of the driving components for Lencore's success in audio and paging is the MPI-2. With the MPI there is no need for additional cable home-runs, amplifiers, separate equalizers, special switching equipment or matching vendors for compatible product interfaces. In fact, the MPI technology is so sophisticated that it can make zone additions, modifications, deletions and other changes to the paging system on the fly, without rewiring. This eliminates the need for running multiple home runs back to the electrical closet or through building risers to create separate or additional zones.
The MPI provides the ability to program up to 100 zones including an all call/emergency broadcast page, using standard DTMF tones through a POTS telephone wire. The system is also programmed for all call and emergency broadcast paging. The system's easy to use full one octave band equalizer can be adjusted to either individual zones or can be adjusted for all zones – providing exceptional fine tuning capabilities.